MOPP's - Concept & Funding
What is this project all about?
We set out to enrich the market - drinks plus sweets - with modern and innovation strong products, which transport up-to-date born cult-brand messages, also known as "corporate claims".

MOPP's ®™ since 13.10.2011 patent pending registered, as of 31.01.2012 a fully patent-protected established trademark.


What is the project's aim and who is the project for?
On proved foundations of traditional drink, we have created and wish to present a novelty in the experience of taste: MOPP's. Unique and instantly recognisable in flavour and aromatic quality. Something genuinely new. A fact! The main target group to reach, including of course friends & die hard fans of Hessian applewine (Apfelwein), will be people who have up until now rejected or are as yet unaware of the qualities in the main ingredient of our vision - this very special traditional cider. MOPP's does not even taste like applewine any more.
Over a long period with "noses to the grindstone", we dedicated ourselves wholeheartedly to the idea of developing a new formula for an extraordinary taste composition. While at the same time struggling hard not to allow any compromise on pure natural produce and alcoholic strength (as light as average lager beer) - for a highly satisfactory result. And we finally did succeed: MOPP's will be legendary!
We proudly offer you an exceptional treat with fizzy soft taste, descreetly sweet-smelling. And remember: no concessions at all regarding quality! MOPP´s will be loved by everyone who enjoys slightly sparkling, cold refreshing drinks - or who takes delight in the longer lasting taste of drops with a sweetly fragrance.
Using organic applewine or apple juice and organic ingredients whenever possible, even our drops could be granted the official german bio-label. ("Bio-Siegel").
The secret of twenty-two natural aromatic components and fruit extracts in MOPP's Drink does also deliver a perfect basis for cocktails and even other barmixed refreshments with its distinctive taste.


Why would you support this project?
MOPP's DRINK & DROPS will be supported by everybody who
finally wants to enjoy a NEW as well as healthy drink
likes their refreshments WITHOUT ANY artificial ingredients (flavouring, colour etc.)
wishes to indulge in the taste of novel "bonbons" or drops made of natural raw substances
is by no means satisfied with at the moment existing, endless numbers of copied and badly mixed wine-fruitjuice drinks ... plus
does want to stand up to commercially well-established monopolists in the (apple) wine-pressing- and beverages industry in general (national/ multinational groups)
is a fan of scene-based lifestyle products with an exclusive, highly individual characteristic
thinks common applewine advertising is absolutely unimaginative, boring and old-fashioned
is an applewine die-hard anyway, but is nevertheless looking very much forward to a brand new variety in the experience of taste, especially regarding her/ his favourite drink. One never ever tried before!
does find a stylish retro-look, with an appealing marketing concept and target-group orientated publicity value really cool
loves pugs with all one´s soul and recognises hereby the opportunity for an international fanbase
can already imagine the great popularity of exceptional merchandising goods with our pug´s head logo
can see by now the success of MOPP´s appearing right in front of oneself
likes to help start-ups in general, here a newcomer successful in producing applewine- and further food- innovations for one & all
Not to forget: after all relish and a social conscience go inevitably hand in hand. Clearly on our side at least. And naturally coupled with having to take up actively social responsibilities within the community. For years now, we have commited ourselves to helping fellow citizens, living in dire need right in front of our doorsteps. We support in a honorary capacity various regional food banks (Tafeln) of the Rhine-Main area. In Frankfurt am Main since 2000, Rüsselsheim since 2004 and until recently Wiesbaden 2002-2013 - we would be most happy to inform you about these centres. Our engagement in detail: pro bono promotional work through sponsoring of their respective websites. Of course we plan to continue mentioned charitable work after the very much hoped for success of our STARTNEXT-Project. For which we now, for the first time ever, have to rely on outside assistance ourselves. Your backing!


How will we use the money if the project is successfully funded?
With the money collected, we plan manufacture and filling of the first batch in our production for public consumption. Cutting-edge publicity campaigns plus general advertising are another part of the plan. And to build a strong distribution network within Frankfurt am Main as a first step. Shortly in even more special metropolitan centres like Berlin and Hamburg, London, New York City ... In order to guarantee widespread distribution, we not only intend to provide the familiar catering sector (bars, cafés, pubs, restaurants, refreshment kiosks etc.), retail, off-licences/ beverage stores and online-shops with MOPP´s DRINK & DROPS, but a keen interest for open-air events and -markets will be on the agenda too. Serving our products over the counter of a MOPP´s DRINK & DROPS market stall. First of all in and around the region. To get to grips with the multiple tasks and challenges ahead, for example logistics and woman-man power to name but two, we actually do need your help.
In case of over-financing, we will invest the gathered surplus funds in the same manner as mentioned above. To ensure continuation of the smooth running flow in second- and further productions for expected robust demand.
Our proof of gratitude to you
Your willingness for support shall by no means remain without most adequate response on this side (MOPP´s DRINK & DROPS). We will - as is a generally honoured habit with 'Crowdfunding Projects' - prove our most sincere gratitude to you in fairness and with a truly special "Thank you" campaign. The kind of which definitely stands out. "Beau geste" for a "beau geste"'! What each and every single one of the tokens of esteem can look like in detail, will clearly depend on amount donated. All still under discussion, but we are by now working already on the matter at hand. Thus, announcements to be made fairly soon on present site. So please watch this space! Do rest assured though, the words "imaginative", "witty", "rather exclusive" even, spring immediately to mind in this context. Remembering that generosity does always prevail, we will come up with something especially appealing - for everybody. Take this as a full promise as of this very moment!


Who are the people behind the project?
The initiator(s) of the project is Jim Brutto and of course you as our friends.
Jim Brutto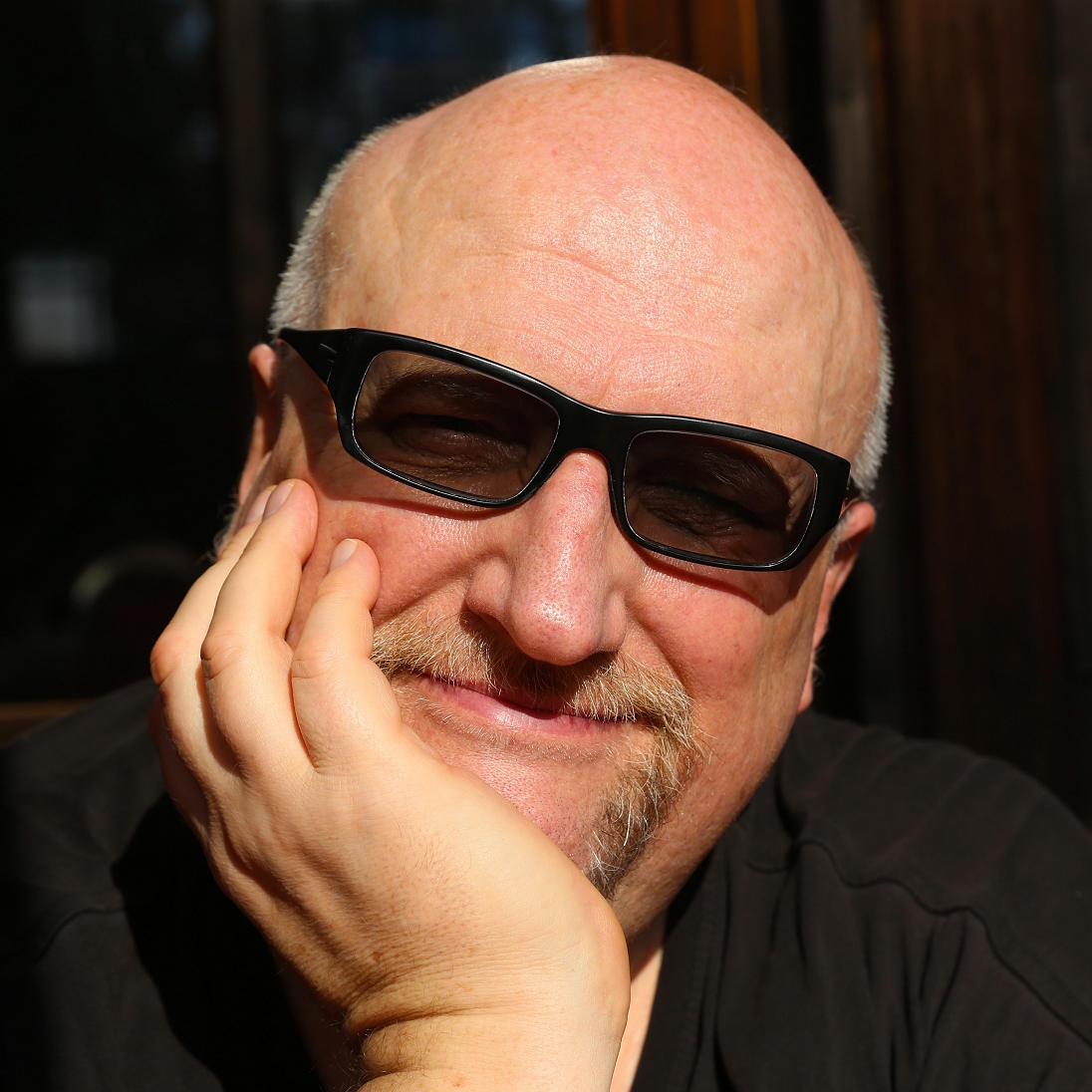 Function:
CEO.
Project management.
Skills:
Creative director and inventor of MOPP's. Professional photographer and advertising expert. Originator of brands, publicity campaigns, claims and slogans.
Creative activities such as composer, songwriter and author. Every now and again supporting actor in german TV-productions. 100% fan of cider drinks.
Jürgen Michel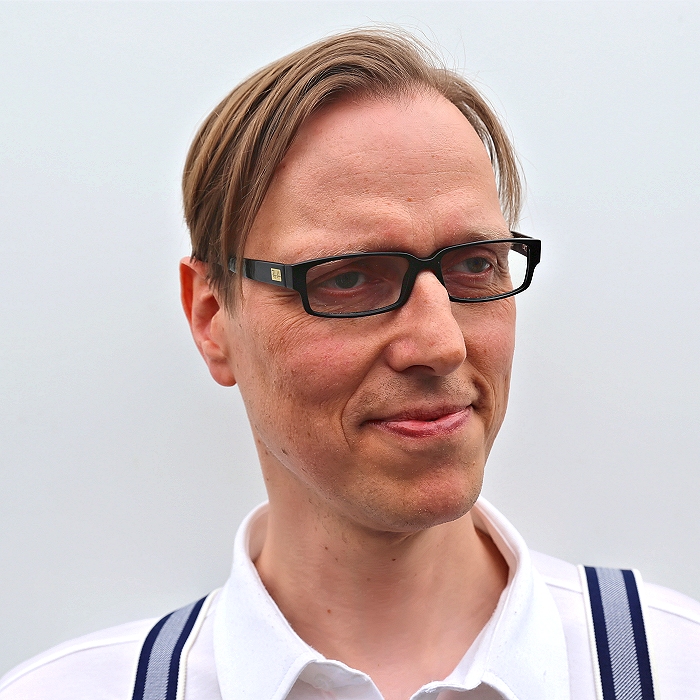 Function:
Advertising Support.
Assistance.
Skills:
Software engineer and -analyst
Fan of purist design and lifestyle in a country gent look.
Loves retro-automobiles like the Morgan three-wheeler, a racing-car on as many wheels.


And would he possess a dog, it most certainly would be a pug.
Matthias Dahm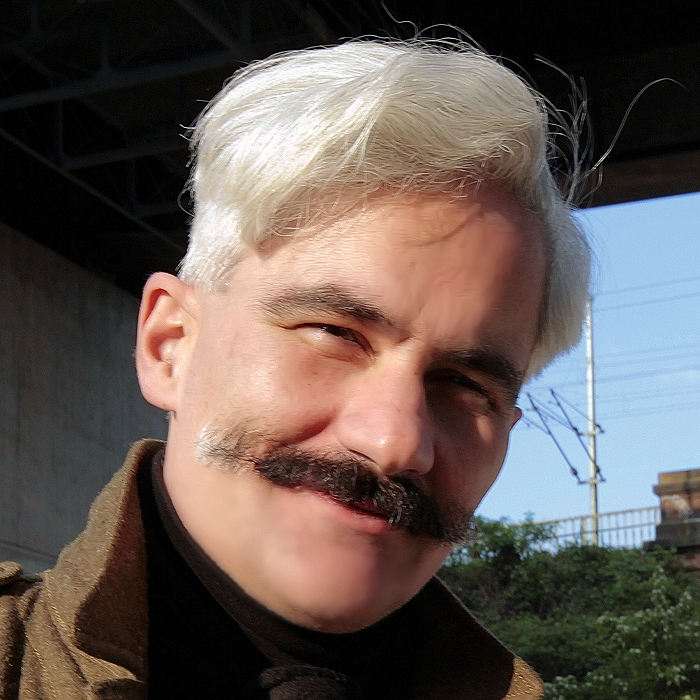 Function:
Sales Support.
English. Counsel.
Skills:
Author, translator and reader. Specialist for English and everything British. Authority on a. o. the british Mod-Scence as of the sixties onwards. Rugby- and 'Dad´s Army' fan.
Adores mead, MO(E)PP 's(e) - and of course the pitch black in dry british humour.
Lives and works in Frankfurt am Main & the UK.